Little Bit On Top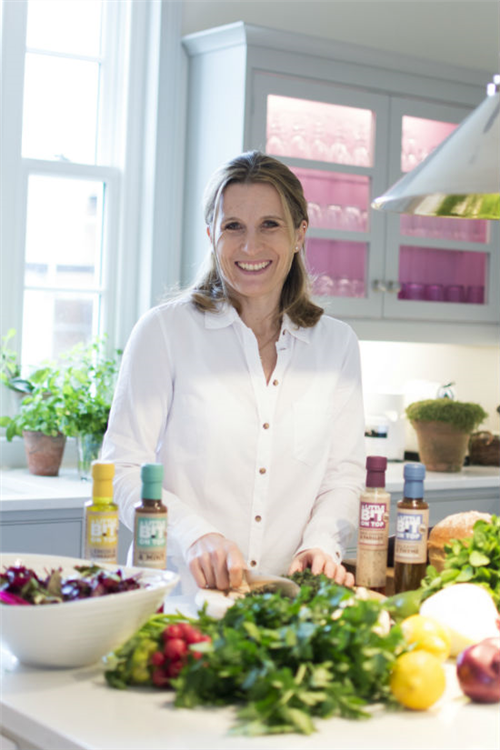 "Green fingers run in my family. My father and uncle are experts in the world of horticulture, so a fascination with gardening rubbed off on me from an early age. Combined with my love of cooking, I continue to be inspired by the incredible versatility of fresh herbs. These amazing plants can transform a simple sauce or dressing into something else a little bit more extraordinary!
You don't need boundless space to strike up a meaningful relationship with herbs either - a little pot on the windowsill and a drop of water, does the trick. I always have a wide selection of fresh herbs growing within arm's reach of my kitchen.
My first recipe was based on a secret family recipe. This was adapted by adding different herbs and natural ingredients mostly picked just outside my backdoor. With a trail of leaves and sprigs in my wake, I eventually found something that was... a little bit better... my Red Onion and Parsley Dressing!
Encouraged by friends and family and before you could shout 'Thyme', my dressings were soon in hot demand and I found myself busy brewing and bottling! As my recipes matured, my idea for fresh and natural dressings took root - A Little Bit was born!"
Sophie Lane Fox
Sophie Lane Fox
A Little Bit Food Co. Little Birches Bockleton WR15 8QA
Little Birches
Bockleton
Worcestershire
WR15 8QA
United Kingdom
More from Little Bit On Top
---