Oldfields Orchard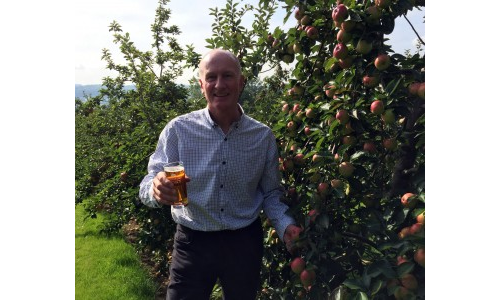 Like sister company, Hobsons Brewery, Oldfields Orchards are dedicated to producing the finest quality local cider using the best ingredients.
"Our splendid ciders are made entirely from freshly pressed apples picked from orchards in and around Geoff Thompson's farm at Oldfields in the Teme Valley near Tenbury Wells in Worcestershire." Geoff works closely with the brewers to make ciders which are clean, bright, and full of fresh apple flavour. HIs family have been at Oldfields since the 1960s, at a time when the Teme Valley near Tenbury Wells was a famous fruit and hop growing area.
Geoff has been growing hops since 1978 and supplying them to nearby Hobsons Brewery for almost 20 years. Until autumn 2013 all Geoff's cider was made for home consumption!
Geoff Thompson
Oldfields Farm
Eardiston
Worcestershire
WR15 8JX
United Kingdom
http://www.oldfieldsorchard.co.uk/
More from Oldfields Orchard
---