Paso Primero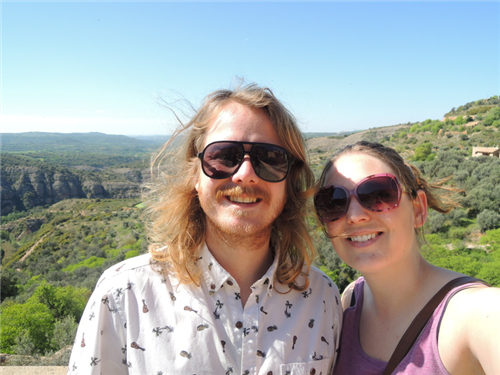 Shrewsbury winemakers Thomas & Emma Williams-Holt,
"Our passion for wine was forged in the historic cellars of Tanners Wine Merchants in Shrewsbury. Their portfolio of over 1500 wines offered a wonka-esque window into the world of wine and it was easy to get swept up in a tidal wave of varieties, styles and regions. Every day was an education and we encouraged each other to explore further; we just never knew how far it would take us.
Over the last ten years we have travelled through three continents pursuing every aspect of wine production from vine to bottle. We've explored new regions continually gaining practical experience as we worked hard to unlock the secrets of quality wine production. With this knowledge we formed an ambition to produce a wine which reflects our passion for sustainable, balanced wines. With Paso-Primero we have achieved that ambition."
Thomas & Emma Williams-Holt
Somontano
A wine made in Spain - born in Shrewsbury.
Shrewsbury
Shropshire
SY1 9XX
United Kingdom
More from Paso Primero
---