Shropshire Spice Co. Ltd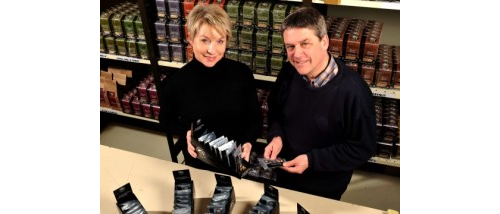 Back in the mid 1970s a group of locals met in the village pub in Clun to think up a new business venture. Their aim was to boost employment for the local area. Because Clun is located in deepest Shropshire, they reasoned it would make sense to launch a business offering light weight products that were ideal for sending through the post. The idea of selling herbs and spices was how The Shropshire Spice Company was born, initially operating from a run-down Victorian Methodist Chapel, employing three local ladies.
Today the owners, Robert and Fiona, still retain their commitment to offering high quality speciality products for amateur and professional cooks. The Shropshire Spice Company is still based in Clun and is proud to employ many of the locals.
Fiona & Robert
The Green Industrial Estate
Clun
Shropshire
SY7 8LG
United Kingdom
http://www.shropshire-spice.co.uk
Email: office@shropshire-spice.co.uk
More from Shropshire Spice Co. Ltd
---