Wood Brewery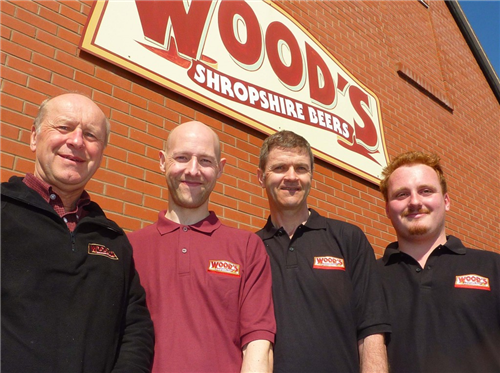 In South Shropshire, the words Wood, Food and Drink have been linked for generations by the Wood family.
The Wood Brewery was founded by beer-loving Anthony Wood, his brother Edward (the present MD) and their father Basil. They were early players in the real ale revolution that revived the flagging fortunes of traditionally brewed beers as they faced the tidal wave of gas-pumped keg beers appearing in pubs nationwide.
Before that, in 1968, the Wood family actually bought Wistanstow's sole pub, The Plough, from the Wrekin Brewery to ensure they could continue to enjoy real beer on their doorstep in the village. They started the brewery in The Plough's outbuildings and it is still there now, but in greatly enlarged form to cope with the growing popularity of Wood's beers. The Plough itself is the brewery tap and is also a great place to eat!
Edward Wood
Wistanstow
Craven Arms
Shropshire
SY7 8DG
United Kingdom